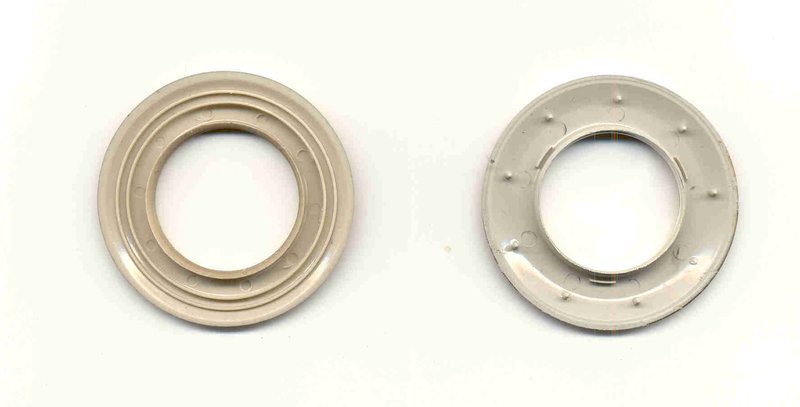 Rim and Tooth sides of grommet

Welcome to the easiest EVER snap in grommet!
Requires NO tools or sewing!



Simply Mark, Cut and Snap together!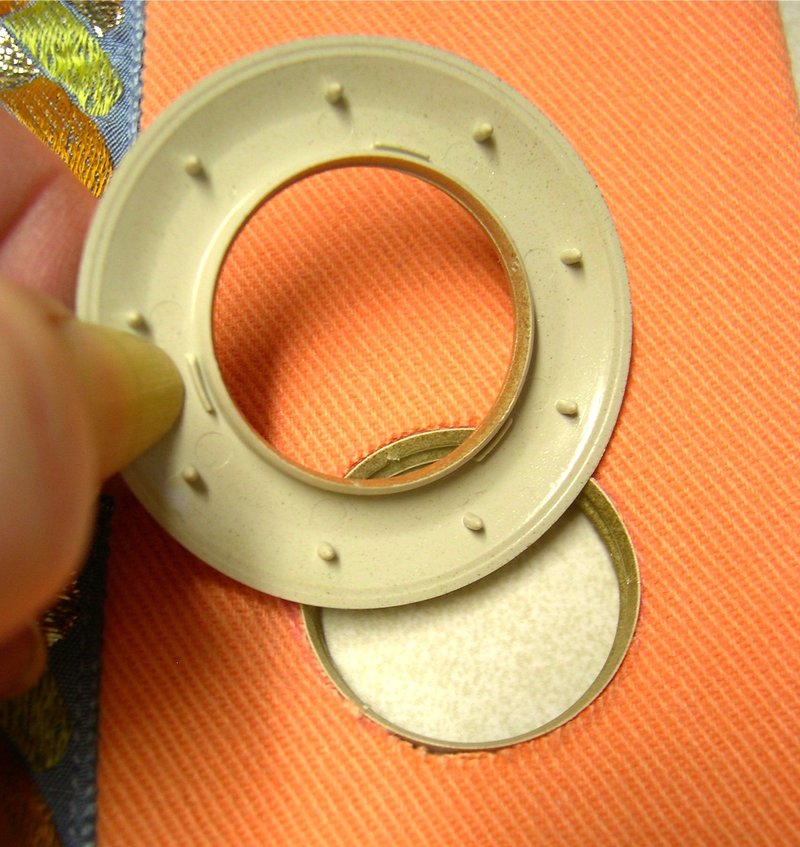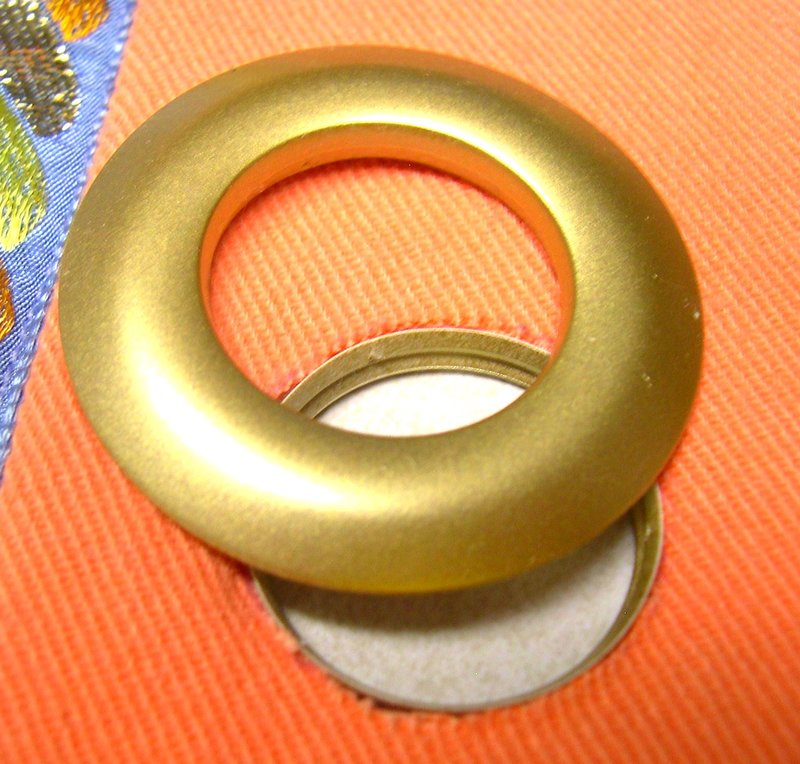 SEWING TIP: Now a word on how to apply the grommets. You will love the fact that there is NO special tools required! (A good sharp small pair of scissors will be helpful)

With the purchase of any of my Grommets you will receive a perfect template to mark the placement. I labored over this marking detail for sometime and what else would a farm girl come up with... but a fender washer! It is the perfect size with a hole in the middle to achieve perfect placement on the jacket front band.

Here's a hint: If you would happen to lose this valuable marking device a quarter is just a smidgin' smaller but when you cut on the outside line it will be the same size. The draw back is the quarter doesn't have a hole in the middle.

1. Mark the placement of the grommet by tracing around the washer.

2.Make sure layers of Jacket front band are fused together to make cutting easier.

3. Cut out center of marking through all layers. Cut Accurately!

4. Insert grommet side with rim on underside and matching grommet with teeth on topside. Match inside rims.

5. Press firmly together until you hear a snap. I like to walk (with my fingers) around the grommet gently until it snaps. Do not use a hammer!

6. You can wash your garment with the grommets on gentle by putting the garment in a pillow case. I recommend Air drying only.

Designer Note: These plastic grommets will not go through 2 heavy layers of denim. If making a jacket the front band should have a lighter lining fabric for the facing.

I'm so excited about the grommets I really have "Gone Wild" with them. I'll will post some pictures of other Jackets or projects I've done with them soon.You will find pictures in the Garment Gallery. I'll sign off for now but believe me I'm inspired to keep you posted.